About Nortec usa

Nortec usa is a manufacturer of agricultural equipment, landscape equipment, construction equipment and trail grooming / processing equipment. Agricultural product line consists of Subterranean Rock Pickers for removing and collecting rocks and debris. Silage Facer for facing and removing silage from bunkers and silage bags. Nortec usa offers silage facers for Wheel Loaders, Skid Steers, Telehandlers. NORTEC also provides a straw chopper for the landscaping industry. You can save up 80% on your mulching time over mulching by hand. You can mulch a bale of straw / hay in as fast as 90 seconds. NT-Series toolbar, for straw crimping, thatching, lawn rolling. Designed for tractors, ATV, Utility Vehicles. Sno TEC snow pushers, for snow removal. Nortec Clean Sweep Rotary Broom. Excellent performance in snow and clean-up applications such as sand, leaves and other debris. Wide Area Spray Booms for Self-Propelled Sprayers. Such as John Deere, Case IH, Spray-Coupe and others
Go to nortecforce.net for information pertaining trail grooming equipment.

Nortec Product Support Center (715) 623-6300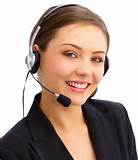 Seek answers to your product questions. Call Product Support Center and a representative will assist you. Whether you're looking for the location of the nearest Nortec Dealer or you need help with parts and service. Call Product Support Center and a representative will assist you. 715-623-6300

---
Contact Information:

715-623-6300 or 715-623-3754 Nortec Sales & Marketing
e-mail: nortecusa@hotmail.com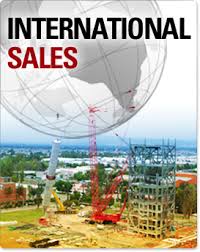 WE CAN SHIP OUR EQUIPMENT ALL OVER THE WORLD!

Provide shipping to most places in the world. Most of Nortec's equipment is engineered and designed with export in mine. We also have extensive knowledge on overseas banking practices and can work with our customers with the financial aspects of their purchase. Our staff has years of experience in exporting machinery meaning that customers can put their trust in Nortec Export.
---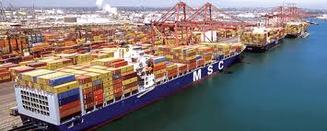 Shipping is roll-on-roll-off fully assembled or in container to save costs to some ports. Our expert packers know how to disassemble equipment to fit into containers and to make it easy to reassemble. Export ready means that the equipment has been checked by a factory trained technician.
---
International Language Communications

We translate business, sales and marketing questions into all languages.
---
NORTEC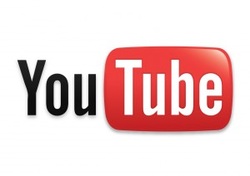 Nortecusa subscribed to a You Tube channel Go To: You Tube, Type in nortecusa

Featured Videos
Nortec usa Subterranean Rockpickers DVD For Dealers 130830
---

Agriculture Division

Subterranean Rock Pickers
Best Selling Subterranean Rock Picker on the Planet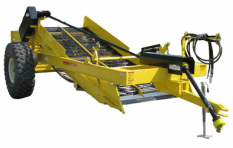 Today's harvesting equipment has becoming larger and high speed farming requires a rock free field. Otherwise, you know what can happen. Breakdown, equipment damage, down time at the worst time just to name a few. More and more farmers are finding out just how important it is to have a rock free field. Preventing damage to an expensive piece of harvesting equipment not only saves you money, you will also be more efficient getting your crop out faster. The Nortec Subterranean Rock Picker can help you achieve a rock free field.

Sick of Picking Rocks Year After Year?
Go S u b t e r r a n e a n
Please go to Product Page for more details.

---
NORTEC Ginseng Digger
Over 30 years building and manufacturing Ginseng Digger's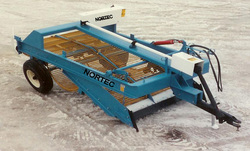 When you're digging ginseng you want a fast, tough, efficient machine you can depend on. The Nortec Level Bed Ginseng Digger is that machine.

Modeled after our famous heavy duty rock picker, it's tough where toughness and long-lasting dependability count.

Please go to Product Page for more details.

---
NORTEC Root & Vegetable Digger
Better By Design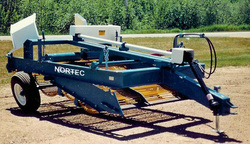 The NORTEC Root Digger (also called the Potato Digger) is used to harvest small-scale crops of root vegetables. The digger sifts through worked soil, making most of the vegetable visible and can be easily collected.


Please go to Product Page for more details.
---
Silage Facers
Industry Best Performing Silage Facer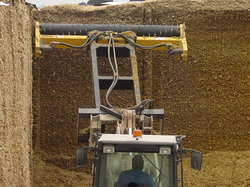 The dairy industry is currently using considerable resources to improve herd productivity, especially through feed management. The silage facer is a tool that has shown tremendous potential in efforts to improve feed quality. The conventional method of removing feed with a bucket is very hard on equipment and results in significant feed quality reduction by introducing oxygen into the face of the pile. The NORTEC Facer quickly shaves feed from the face of the pile each day. The result is consistent high-quality feed that is easy to load and mix uniformly.

Models for: Skid Steers, Telehandler, Wheel Loaders

Please go to Product Page for more details.



---

Nortec Marketing

Straw / Materials Chopper -Processor
Fast and Efficient

With the NORTEC straw chopper you can save up 80% on your mulching time over mulching by hand. You can mulch a bale of straw in as fast as 30 seconds. The flexible hose mulch can be placed easily in tight spots around decks and shrubs.

The NORTEC straw chopper fits easily onto pickup trucks or trailers. For even greater mobility, an optional wheel kit is available.

With NORTEC straw chopper you can achieve an even, stable layer of mulch leaving a professional look to the work area.
Please go to Product Page for more details.

---
Nortec Attachments

Nortec Clean Sweep Rotary Broom Premier 10-Series
Advance Sweeper Design "There's a New Kid on the block"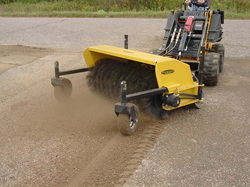 Introducing the NORTEC line of Clean Sweep Rotary Broom
There's a NEW kid on the block!
The Clean Sweep rotary broom all started with a clean sheet of paper. Why are all rotary brooms designed and built the same? Nortec engineers are thinking outside the box. Performance, strength, ease of operation, dust control, and broom design/options. Dust suppression is not an after thought, it's a design criteria. NORTEC takes dust control seriously and is doing something about it with forethought, like front-mounted gauge wheels. In the future, this industry-changing feature will not be an option, it will be standard. If you're looking for power, here it is. PowerTEC wheel motor, broom-drive system. The motor and frame are matched as a working system. The ZD motor has the power and performance you're looking for and the reliability you demand.
Please go to Product Page for more details.

---
Nortec SweepTEC Clean Sweep Rotary Broom 05-Series
Low Price $ , High Performance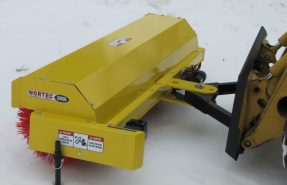 An economical, yet powerful rotary broom for your compact skid steer. This hydraulic-driven, manual angle broom quickly and efficiently sweeps away dirt, dried mud, light snow and other debris.
This is sweeping made easy that takes the hand work out of sweeping. Excellent for sweeping sidewalks, parking areas and warehouses. Works great for light snow removal. The sweeper is amazing for the price and size.

The Nortec RBC405 Standard is in addition to the RBC410 Premier SweepTEC line of rotary brooms.
Please go to Product Page for more details.
---
NORTEC Dumperr Materials Hauler
Turn your mini - compact skid steer into a materials hauler - utility vehicle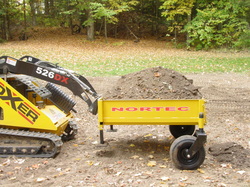 The R-Series materials Dumper hauler is an attachment for the mini/compact skid steer, and is referred to in the industry as a CUV (Compact Utility Vehicle). Turn your CUV into an LUV (Light Utility Vehicle) such as the John Deere Gator, Yamaha Rhino or Kawasaki Mule. Materials hauling is a normal way of life for a landscaper, homeowner or commercial operator, and for government or rental markets. The list goes on and on. The industrial market has known for years how important haul trucks are in conjunction with wheel loaders for increasing their productivity. You can increase your CUV load & go productivity by 500%!
Please go to Product Page for more details.

---
Nortec NT-Series Toolbar Straw Crimper - Thatcher - Weight Box - Lawn / Materials Roller - Sprayer
Landscapers asked for it..... Nortec delivered it.... "Innovation by design"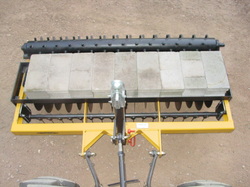 Introducing the new NORTEC Job Site Tractor/ATV/Utility Vehicle Toolbar. The toolbar converts to a complete line of job site attachments. Start out with the base unit toolbar. From there, the sky's the limit! You need a straw crimper? Just insert the attachment into the toolbar. You want a roller attachment? Just add on a roller. You want a dual roller for landscaping or lawn rolling? It's as easy as installing a second roller and removing the straw crimper - all with the same base unit! Need a thatcher? Install a 1- 2- or 3-thatcher assembly for a truly commercial-duty lawn thatcher. Want to thatch and roll? Install the roller along with 2 thatcher assemblies! This unique and exclusive design provides a low cost, multi-purpose equipment purchase. Save trailer space! Bring along the toolbar with all the job site attachments you need and you're ready for a full day's work. It's as easy as removing 4 bolts and installing the needed attachment. NORTEC's unique QUICK-FLIP hitch works for both a tractor or an ATV/utility vehicle. Pull a pin and relocate the hitch for either 3-point hitch or pull-style usage. Watch for our growing line of job site attachments for the NORTEC NT-Series Toolbar. Please go to Product Page for more details.

---
NORTEC Heavy Duty Pulverizer / Soil Conditioner
Low cost landscaping tool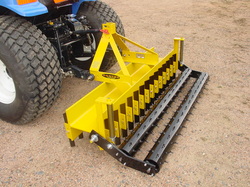 The NORTEC Pulverizer is the perfect low cost landscaping Job Site Tool to level, loosen, rip and prepare a seedbed.
The NORTEC Job Site Tool is a heavy duty Pro Series Pulverizer, with industry leading features, like the Exclusive Ripper TOOTH scarifier shank. Lets you adjust your NORTEC Pulverizer for tractor power requirements and job site conditions. The Pro Series also features a flex and float double pulverizing roller.

Please go to Product Page for more details.
---
NORTEC BF Series U-Blade
Sick of moldboard spillage? Take a look at this blade.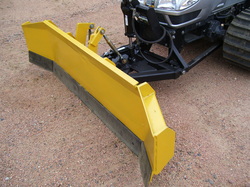 The Nortec BF cu series U-Blade is a very efficient design for productive grading. With the U-Blade, the material is maintained within the moldboard. Spillage is greatly reduced, increasing blading production. This high performance U-Blade has features and options you're looking for in a blade. Choose the options that are right for you. Looking for high-speed grading? Then take a look at our gauge wheel kit. This performance feature greatly reduces porpoising. With the gauge wheel you get the road grader effect. Changing the attack angle on the moldboard of the cutter blade to an aggressive or a passive angle lets you adjust for job site conditions.
Please go to Product Page for more details.
---
Snow TEC Sno Pusher Attachment
Move snow FAST.....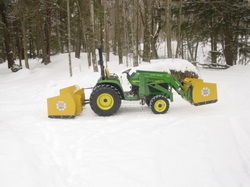 Sno-Tec is a revolutionary way to move large volumes of snow quickly. The Sno-Tec utilizes a steel moldboard to push the snow causing it to roll in front of the unit. This design moves a tremendous amount of snow each pass. Side plates minimize spill-over, making a clean sweep.
•Reduces Windrows •Reduces Spillage •Reduces Time •Reduces Labor •Reduces Maintenance

Mounting Options •Various Loader Mounts •Universal Skid Steer Mount •Three-Point Tractor Mount All mounts are interchangeable.

Please go to Product Page for more details.
---
NORTEC Buckets
High preformance line of buckets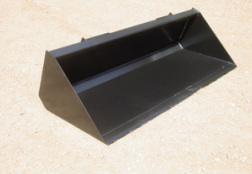 Construction Buckets for Compact Utility Tractors: For years the skid steer market enjoyed the performance of construction buckets. NORTEC brings new meaning to the compact tractor loader bucket performance, excellent carrying capacity, more precise back-grading characteristics, low profile for better visibility, excellent ground penetration "less spillage, means more capacity". Also, in snow country, this bucket offers the extra capacity for snow removal without having to purchase a special snow bucket.

Please go to Product Page for more details.

---
NORTEC HT100 Series 3-Point Hitch
Aftermarket 3-point hitch.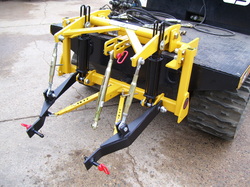 The 3-point linkage has become the key design feature of tractors and has enabled tractors worldwide to carry a vast array of implements with improved safety and traction. With the Nortec 3-point hitch attachment, you can now operate standard 3-point non-power tractor attachments on your power unit needing a 3-point hitch.


Please go to Product Page for more details.
---
NORTEC Dura TEC Wide Area Spray Booms
This is not your average spray boom. "The Antigo Boom"

Efficiency is one of the major keys to profit in today's farming, and NORTEC booms can help you increase your efficiency by cutting your field operation costs.

Research shows wide area sprayer booms cut yield losses due to wheel soil compaction.

Independent controlled right and left booms.

90' to 138' Spray Booms

Please go to Product Page for more details.

---

Traction control products for tractors, skid steers, wheel loaders, motor graders. Just to name a few.

Also traction control studs for Fork Lifts.


Please go to Product Page for more details. Click on other products.
---
NORTEC has a selection of collapsible- expandable - reusable steel pallet / shipping containers
NORTEC has a selection of collapsible- expandable - reusable steel pallet / shipping containers. Today, over half a billion pallets are made each year and about two billion pallets are in use across the United States alone! NORTEC is meeting the most rigorous demands in industrial, food processing, agricultural applications and manufacturing. These containers are rugged and recyclable. Designed specifically to your distribution needs with no expensive tooling requirements. This gives you the exact design you need for your logistics system. NORTEC can work with your team in developing a completely custom pallet to fit your exact shipping and storage needs. With our years of industry experience and connections, and understanding of various customer requirements, we can promise to get you the maximum value pallet at a minimum price. When you need to safely and reliably transport goods from one place to another, whether it is just across the building or to the opposite side of the globe, you can count on NORTEC pallets to help you get the job done right.

---