Sick of Picking Rocks Year After Year? Go S u b t e r r a n e a n

Questions? Call Nortec Product Support 715-623-6300

---

---
NORTEC Subterranean Rock Picker / Soil Processor / Soil Conditioner

When it comes to picking rocks from fields… nobody does it better than NORTEC
Literature Click on Button To View pdf Literature
Attention: Once viewing Click on go back one page computer button when opening up literature
to come back to web page.

You Tube / Nortec usa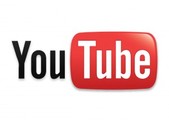 ---
YouTube Video Nortec Subterranean Rock Picker Customer Version


YouTube Nortec Suberranean Rockpicker Video Dealer Version

You Tube Video: Nortec RP210c Suberranean Rock Picker In Action

Subterranean Rock Picker Markets and Applications

High Speed Farming

---
Picks up rocks NOT dirt. Nortec rock pickers leaves your soil in the field.
Land Tillage Preparation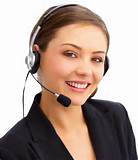 ---
Sick of Picking Rocks Year After Year? Go S u b t e r r a n e a n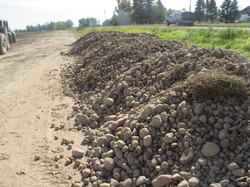 ---
NORTEC Subterranean Traditional Surface Rockpicker

Subterranean Rockpicker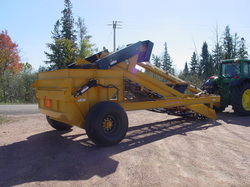 ---
Example of a Surface Picker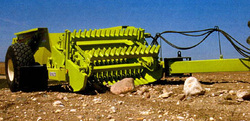 ---
Rock Free Fields... Picture Below is showing the processing unit..

Remove sub-surface rock measuring 2-18" in diameter Standard Models. 2-24" in diameter Industrial Models.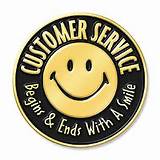 ---
Models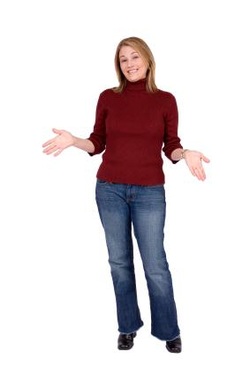 ---
NEW NEW NEW NEW..... Generation 2 RP210m Series
Pictures of Model Line

Choose either a Boom "Conveyor" Style or Hopper "Box" Style Machine.
Nortec Box 1 1/2 Yard, 3 Yard, 5 Yard

Nortec Boom "Conveyor" Choose from either Fixed or the all NEW Adjustable Boom

Digger Bed and Primary Rock Processor

Conveyor: Hook Chain - Belted Chain
Choose from either hook or belted chain. Chain has been used as a standard for conveying produce, rocks,trash, and many other products. Its primary use is in-severe applications where strength, toughness, stiffness, and durability are required. Construction is individually heat treated steel links
hooked together to form a continuous conveyor.
NORTEC Quality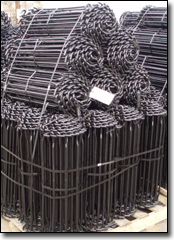 ---
Sprockets - Shakers - Rollers - Idlers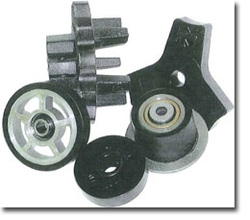 ---
Exclusive POWER TEC - Power Match Drive System From NORTEC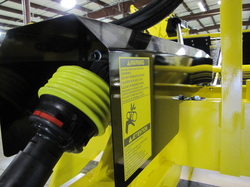 ---
OPTIONS

Roll Back Preventor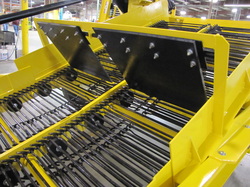 ---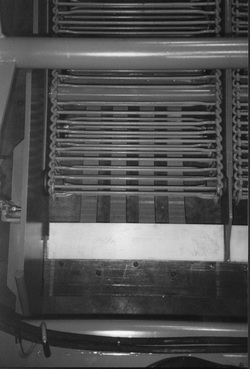 ---
RP210m NEW Generation 2 NORTEC Rockpicker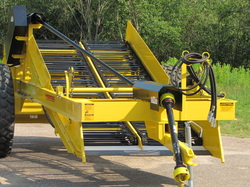 ---
NEW Nortec RP210mb 2-Bed 60in, with Collection Box

NEW RP210mc 2-Bed 60in, with Adjustable Boom

NEW T-Drive Option for RP210 m-series Nortec Rock Picker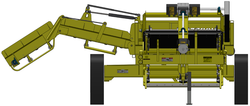 ---
Export and Shipping

NORTEC Ginseng Digger

---
Shipping and Transportation: Ginseng and Root & Vegetable Diggers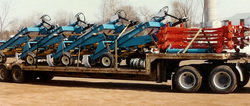 ---